AMORE: Adults' Micromachismo Reeducation
Erasmus+ KA2
2020-1-HU01-KA204-078666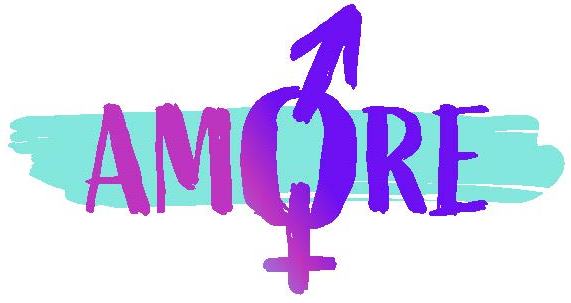 The Council of Europe defines that gender equality means identical level of responsibility, visibility, autonomy and participation of both sexes in all the public and private spheres of life. Sexual and gender-based violence is defined as the violence applied against a person because of his/her gender or sex, including sexual abuse and harassment, rape, domestic violence, etc. Although everybody could be equally affected, women are the prime victims of this type of violence.
In times of globalization, we are more interdependent to these extraordinary but dangerous tools called internet and social media. The easy accessibility to them nowadays comes associated to a non-controlled ambiance where a wide diversity of people can enter and share a huge range of opinions and ideologies. It is in this context where the hate phenomena raise as a result of different ways to understand life and, with this line of thoughts, the hurtful cyber violence appears as well. As reported by the EIGE (European Institute for Gender Equality), 1 out of 10 women in Europe have suffered some type of cyber violence.
We all are regularly exposed to everyday sexism without being aware of it. We are extremely used to these situations or set phrases that are simply seen as social constructs that we usually acknowledge as being normal. The headlines in the media are often condemning the crimes that end up with a dead body. Nevertheless, they do not analyse the base of this phenomena, established over a society that see everyday sexism as "normal".
Research carried out by Foundation of Knowledge (FK, Hungary), Permacultura Cantabria (PC, Spain), Olemisen Balanssia ry (OB, Finland) and Oriel (Italy), in which alarming figures were found regarding gender inequalities in their counties, has motivated to create a Strategic Partnership and to give life to the project "AMORE: Adults´ MicrOmachismo ReEducation". Its purpose is to face everyday sexism of those who suffer the most in various media, especially in the digital world.
The goals of this project are to build awareness and to empower adult people to start recognizing everyday sexism and to prevent it. Participants will gain information, abilities and tools to notice everyday sexist situations and they are going to learn how to change them.
AMORE is directed towards 4 adult trainers from each of the 4 organizations, who will transmit through internal workshops the knowledge and tools acquired to the adult learners in their organizations and communities.
Duration of the project: 24 months (15th October, 2020 – 14th October, 2022)