GENERA(C)TION: Gender and Climate Education for Youth
Erasmus+ KA2
2021-2-HU01-KA220-YOU-000048617

Partners & contact persons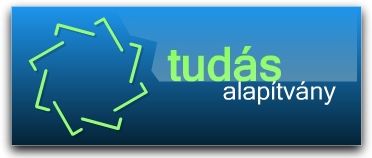 The Tudás Alapítvány (Foundation of Knowledge) was formed in 1994. Our objectives are:
to support young artists and their art exhibitions
to support lecturers and researchers
to support book and journal publishing
to release various publications
to organise scientific and cultural conferences
to cultivate cultural contacts between European nations
to present and support Hungarian culture abroad
to support the studies of talented students
Within the general objectives listed above the foundation gives special attention to
the improvement of the competitiveness of lecturers and researchers working in the field of economy or agriculture and that of the college or university students taking part in education related to these fields and also the farmers concerned; the foundation wishes to achieve this through imparting up-to-date knowledge about economy, agriculture, environmental protection, rural development etc.
the preservation of natural and cultural values
the growth of cultural values by supporting new works of art (such as: statues, paintings, books, theatre performances, literature, music etc.)
the preservation of historical traditions
the support of the discovery, preservation and study of folk art and folk culture
teaching the healthy way of life and the healthy attitude to life
ASOCIACION CULTURAL Y MEDIOAMBIENTAL PERMACULTURA CANTABRIA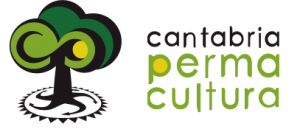 In 2002, a group of people created a project with experimental, sustainable and self-sufficient facilities so that the residents from Cantabria, Spain, could develop activities of permaculture and care of the environment. Since then, the project has been growing, including not only adults but also other target groups (youth, families and all types of multiplying agents) and new areas of action.
Thus, in 2005, the group officially established itself as an NGO and began to work on two main lines of action. On the one hand, in sustainability and protection of nature: permaculture, bioconstruction, organic agriculture, appropriate use of water and other natural resources, etc. On the other hand, in human development: formation, inclusion, gender, social integration, personal growth, emotional intelligence, etc. The interaction between these two paths, the protection of nature and human development, are linked to the main objective of Permacultura Cantabria: the construction of alternatives to achieve a sustainable culture and peace.
With this objective in the base of its performance, the organization participates in the implementation of projects of the Erasmus + Program and in other public and private initiatives: they organize seminars, workshops, conferences, courses and other events around various topics. Its activities are mainly aimed at multiplying agents such as educators, leading organizations, companies, unions, public administrations, as well as groups of adult learners. They also develop a Master in Emotional Management that is taught in the main cities of Spain and one of its cross-cutting themes is gender equality.
The intention of Permacultura Cantabria is, little by little, to create an international reference platform with a sustainable and inclusive foundation, in which diversity and respect are defended as a means of social enrichment. They have a self-sufficient experimental property, in which they continually welcome volunteers and organize training and group and exchange activities. Thanks to this experience, the staff of Permacultura Cantabria has learned to work as a team and has lived and interacted with people from different countries. For Permacultura Cantabria, international collaboration is essential to learn from others and spread their project beyond Spanish borders.

Oriel is a non-governmental organization founded in 2017 and based in Verona, Italy. Even though the association is quite young, on many occasions they have already been participants in the European and international exchanges programs, were enriched by it and wish to grow and learn more by forming a partnership with us. They already have contacts with several organizations around Europe and, as organization, they are engaged in the support of personal development and awareness towards sexist practices in the society and in the media.
Their main activity is providing adult learners with trainings and tools to fully exploit their potential. They also organize language, video editing and social media management courses in order to engage and help them to understand how they can find properly useful tools to confront sexist practices, as one of their objectives is to make adult learners more aware of the phenomenon, and improve their impact on the local community using non-formal education and intercultural learning methodologies. Through cultural events, workshops and study sessions they wish to promote creativity, cohesion and social inclusion.
Located in the rural area of Veneto, they also try to reach and help adult learners with social, economic and geographical obstacles in order to give them the chance to express themselves and their needs and to promote their active participation in the local community. Oriel association's staff is aware that these obstacles, in certain contexts, may prevent adult learners from having effective access to non-formal education, transnational mobility and civic participation, empowerment of adults and inclusion in the society at large. This is why they established a help-desk service to inform people about the sexist phenomenon they may encounter, and they also provide courses regarding these experiences and preparing participants in order to help them to get the best of the learning activities.