PermaCOOLtura: Permaculture Approach to Improve Youth's Entrepreneurship Culture
Erasmus+ KA2
2021-1-PL01-KA220-YOU-000028489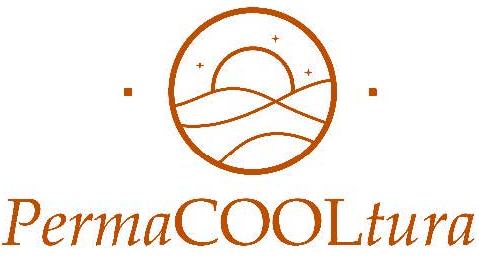 Today's youth, in addition to the problems that young people have faced for centuries, must additionally confront two obstacles to their sustainable development. Like the mythical serpent Uroboros, the current situation of climate change and rising youth unemployment are devouring each other. Poland ranks on the infamous list of European countries with the highest greenhouse gas emissions per capita in the last year measured, 2018 (Eurostat, 2021).
The European youth unemployment rate has doubled in recent years, rising continuously since 2008 – the last great economic crisis. Now we are preparing for another crisis, and each new one weakens our societies more and more. Little is still being done to combat climate change, not to mention the fact that mere prevention may no longer be enough – what humanity and the planet need is a complete overhaul of the economic system and what we put at the heart of our concerns – it is time to knock profit off its pedestal and put the good of society and the planet in its place.
Among the many problems affecting young people, two seem particularly pressing: unemployment and climate change. Our 3 organisations have decided to implement the PermaCOOLtura project to counter both problems with 2 main solutions: entrepreneurship and permaculture. Permaculture is the discipline of designing a sustainable environment in all its dimensions: social, economic and ecological, based on 3 pillars:
taking care of the Earth,
taking care of the people,
sharing the surplus.
Our project fits into this idea through the following objectives:
Objective 1: To increase knowledge about permaculture, entrepreneurship and climate change initiatives among project participants, youth workers from our organisations.
Objective 2: To increase youth workers' awareness of the use of permaculture in youth entrepreneurship work through new teaching materials.
Objective 3: To raise awareness among youth workers of the use of permaculture in youth entrepreneurship work.
To reach these objectives we will carry out these main activities:
2 learning, teaching, training activities: C1 – study visit to Poland and C2 – course in Spain for young workers from our NGOs, through transferring it (understanding).
3 international meetings (1 kick-off, 1 intermediate, 1 final).
1 intellectual output.
3 multiplier events (one in Poland, one in Spain and one in Hungary) and open consultation period for other NGOs and youth workers and institutions outside the third sector that will want to implement the materials provided in the book.
Intern workshops: each organisation will organise 2 in-house workshops, during which the participants of the project will communicate its results, best practices and tools to the rest of the team of each NGO.
PermaCOOLtura workshops: free workshops for young people from each of our 3 communities.
Duration of the project: 20 months (1st February, 2022 – 30th September, 2023)